Wednesday, Dec 13, 2017 - 23:41 SGT
Posted By: Gilbert





Unscheduled Festivities




"It went up so much because Trump declared Jerusalem
to be the capital of Israel."

- from bitcointalk.org (on which more later)



A groggy morning in the offices of the firm of H.L. Ham. The floor is strewn with food wrappers, some of the remains of what was within said wrappers, partially-destroyed documents, overturned chairs, scribbled-over stock charts and the odd clump of wet dollar bills, the provenance of which it would do the firm's reputation no good to delve further into. From beneath a heap of back-copies of the Financial Times and related periodicals, something stirs.

Mr. Ham: *yawning* Now that was a proper party - and look, I even managed to stay within the premises this time, instead of passing out in some gutter, or winding up shoeless and passport-less in Krabi like... you know what, never mind. We should do this more often, Mr. Robo - never knew you had it in you, a tipple of alcohol and you're tearing up the room with your rendition of My Heart Will Go On!

Mr. Robo: *bleary-eyed* Please let us agree to forget that any of that ever happened, boss.

Mr. Ham: *winks* Sure thing, I've had my own share of... indiscretions. Comes with the territory. Bitcoin at five figures! Who would have thought that? Honestly, Mr. Robo, a 30% retrace back to maybe seven thousand wouldn't be surprising, and even if that happens, we'd still be sitting on a ten-bagger for the year. Glorious, isn't it?

Mr. Robo: True that. *waiting for trading terminal to boot back up* We were at what, eleven thousand, when the ladies arrived? Wait... have we been blacked-out for two whole days?!

Mr. Ham: That's not even very impressive, let me tell you...

Mr. Robo: Er boss, I think you better come over and watch this. It's over US$14000 now. And, uh, as I was talking, it broke past US$15000.



Coming alongside the TRUMP initiative to Return To The Moon
(and possibly repurpose it)
(Source: imgur.com)


Mr. Ham: What?

Mr. Robo: I know, right? It's defying gravity now. *scrolling through newsfeed* And this is coming as the Ethereum network is being clogged up by CryptoKitties.

Mr. Ham: *smashing random coffee mug on ground* HAH! I knew those cats were up to no good! Vulture capitalists, that's what they are! But really, all that complaining about scaling, when it's evident that it's mostly a case of "that joint's too popular, it's too crowded, nobody goes there anymore"; let's see how the other haters hold up, when they start transferring a hundredth of the value of the BTC network.

Mr. Robo: Well, I dunno about this, IOTA has been booming despite folks starting to come to grips with its technical limitations. It's old-fashioned mania with many of these alts. And I can't even blame them, when the smaller shitcoins can potentially pump several multiples a day. Not that we can dabble in any meaningful volume without badly distorting those markets nowadays, oh well. Anyway, as predicted, lots more Bitforks are coming, including Bitcoin God on Christmas.

Mr. Ham: *rubs chin* Bitcoin Silver, Bitcoin Uranium, Bitcoin Cash Plus... gee, are they ripping off the periodic table or something? Isn't anybody interested in actual developments, like Bitcoin Rootstock and Lightning Network making the mainnet? And, um, it's at US$16000 now.

Mr. Robo: My word. It's not stopping. Sixteen point two. Sixteen point five. Sixteen poi... aahhh chooo! Haah choo!

Mr. Ham: Seventeen! All Time High after All Time High! They're off to the races! The ask walls are coming down! GDAX is surging! Seventeen point six! The bears have conceded, it's clear skies all the way! South Korea is pushing like an autistic Starcraft champion executing a 14-gas Zerg rush, it's TWENTY-TWO THOUSAND in Korean Won now! The Westerners are lagging, but they're chipping away at 18k... there it goes! Japan are following up, the Venezuelans are pouring into the breach... it's a global effort, I tell you! It's thirty thousand in Zimbabwe, but that doesn't really count of course... the bears are utterly routed! THERE ARE NO SELLERS ANY LONGER! NINETEEN THOUSAND IS GONE! The Indians, the Chinese, the North Koreans in their own little way... they're all working towards the same ends - is this what world peace looks like? We're warping space-time itself!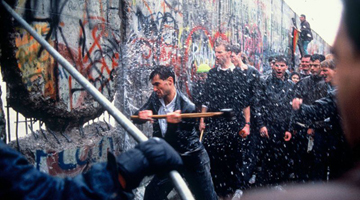 TAKE DOWN 20K! TAKE DOWN 20K!
(Source: clickhole.com)



*Mr. Robo stops sneezing*

Mr. Ham: No! We were so close! IT'S ALL COMING DOWN NOW! THE EXCHANGES ARE CRASHING, LITERALLY! WE'RE FALLING BACK TO EARTH! *grabs Mr. Robo* CONTINUE SNEEZING, YOU WORTHLESS WHIPPERSNAPPER! SNEEZE!

Mr. Robo: Huh, I... whut?

Mr. Ham: *roaring* I SAID SNEEZE, MISCREANT, OR BY THE HAMPEROR ABOVE, I WILL HAVE YOUR LIVER FOR A PAPERWEIGHT! I WILL HAVE YOU HUNG, DRAWN AND QUARTERED! I WILL...

Mr. Robo: I'm trying, I'm trying! And, I do think it's properly "hanged", not "hung"...

Mr. Ham: I DON'T BLOODY CARE! IT'S FALLING BELOW FOURTEEN NOW! HURRY UP AND SNEEZE, OR BY TRUMP, AFTER YOUR HUNGING AND QUARTERING, I WILL HAVE YOU CHOPPED INTO LITTLE BITS! AND... AND... AFTER THAT, I WILL *STOMP* ON THOSE BITS!

Mr. Robo: *hopefully* Ah... choo?

Mr. Ham: *pausing his shaking of Mr. Robo* Oh, it's stabilizing. It's going back up. We're back at 15k. Good job, Mr. Robo.

Me: Another entertaining day at H.L. Ham, I see.

Mr. Robo: Oh hi, human. Was just about to ask you about the proper trading response to this Bitcoin bubble we're in...

Me: Well, I don't agree that it's a bubble this time - personally, this is merely the expected lead-in to the CBOE and CME futures listings. I mean, I don't know why you even bother with the so-called experts, given that they've been yelling about the futures allowing shorting, when that maneuver has been possible on Bitfinex, OKCoin and a multitude of other exchanges for years now, with more to come?! It's like the old fogeys have no idea what they are talking about... but what else would you expect from the dishonest and fake mainstream media, who have again been caught with their pants down, making stories up to crash the stock market, before covering it up?



You tell them, GOD-EMPEROR!




The man's been on a roll recently - barely a year into office, and he's already more-or-less passed a historic tax cut, while bringing chocolate milk back to the kids; something for everyone, I say.

Not only that, he's hardly paused for a breath, before going on to settle what generations of pussies had continually put off, because real men say what they do, and do what they say. One can only shake one's head at how all those congress critters - Republican and Democrat all - who essentially voted unanimously to move the U.S. embassy to Jerusalem, are now all "well I voted for that, but I didn't actually, you see". Thank goodness that there's finally a grown-up around to put his hand down and recognize reality, in a rotten world where hypocrisy appears to be a virtue. He's known as the GOD-EMPEROR for a reason, mind...



Bonus: Obama seems to be completely losing it;
then again, seeing as how his legacy's basically gone,
the mad ravings are at least understandable
[N.B. I do like our northern neighbours, here's to hoping they don't actually set forth to embarass themselves]
(Source: jesus-our-blessed-hope.com)
Next:
Hoho Haha
Related Posts: